Social media management platforms have become the new go-to tools for businesses and organizations that want to stay ahead in the ever-evolving world of digital marketing. Whether you're looking to increase brand awareness, drive more traffic to your website, or just stay connected with your customers, these tools can help you accomplish your goals.
So, let's take a look at what social media management platforms are, why they are important, and some of the best options on the market.
What is a Social Media Management Platform?
A social media management platform (SMM) is a web-based or desktop software application that helps businesses and organizations manage their social media accounts. It allows users to track, monitor, and analyze their social media activities, posts, and followers. It also gives users the ability to schedule posts, track conversations, and discover relevant content.
Why Are Social Media Management Platforms Important?
The importance of social media management cannot be overstated. It is an essential tool for businesses looking to engage with their target audience and build relationships. It can also be used to monitor brand sentiment, analyze consumer behavior, and track ROI. With the right tools, businesses can easily create custom content, measure success, and optimize their strategies in real-time.
The Best Social Media Management Platforms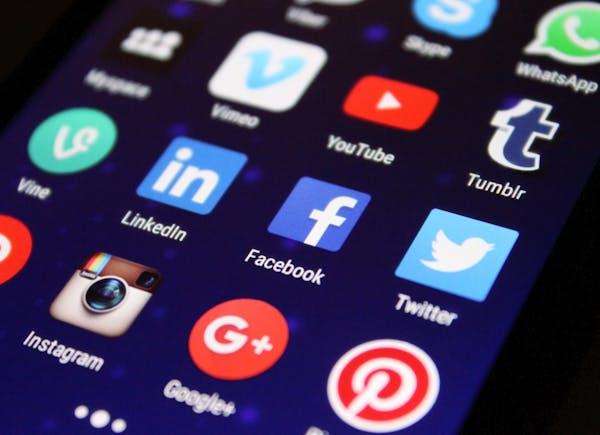 There are dozens of social media management platforms on the market, but here are some of the top-rated solutions worth considering.
Hootsuite: Hootsuite is one of the most popular and comprehensive SMM platforms on the market. It lets users manage their social media accounts from one place and supports over 35 platforms, including Facebook, Twitter, and LinkedIn.
Sprout Social: Sprout Social is another great platform that gives businesses the ability to manage and monitor their social media activity. It offers powerful analytics, in-depth reporting, and a comprehensive suite of tools to help optimize campaigns.
Buffer: Buffer is an easy-to-use SMM tool that allows businesses to create, schedule, and track their social media content. It also offers powerful analytics and reporting features.
Related post:
How to Master Social Media Management – A Simple Guide for Beginners
How do I start social media management?
AgoraPulse: AgoraPulse is a powerful SMM platform designed to help businesses monitor their social media activity, engage with their followers, and measure their success.
SocialFlow: SocialFlow is a great platform for businesses that need to optimize their social media campaigns in real-time. It offers detailed analytics, content optimization, and automated messaging.
These are just a few of the top social media management platforms on the market. Whichever platform you choose, it's important to remember that your success depends on your ability to leverage the tools and insights provided. With the right platform, you can easily monitor and optimize your social media activities, stay connected with your followers, and measure your success.
conclusion
Social media management platforms have become an invaluable tool for businesses to use in order to coordinate their presence on a variety of platforms. As the number of social media networks grows, so does the need for businesses to be able to manage their presence and content in an efficient way.
The advantages of using a social media management platform are numerous. Not only can you easily schedule posts and track analytics, but you can also save time and money in the process. With these platforms, you can quickly create and share content, respond to messages in a timely fashion, measure the success of your campaigns, and even collaborate with team members.
The first step in deciding which platform to use for your business is to determine the platforms you want to use. If you are just starting out, you may want to focus on the main social networks like Facebook and Twitter. As your business grows, you can look into other platforms, such as Instagram and Pinterest.
Once you have decided which platforms you want to use, it is important to find a platform that will provide the features you need. Some of the most popular social media management platforms are Hootsuite, Sprout Social, and Buffer. Each of these platforms offers different features and can cater to different needs. For example, Hootsuite is great for scheduling posts and tracking analytics, while Sprout Social is great for creating and sharing content.
Once you have chosen a platform, it is time to start using it. To get the most out of your platform, it is important to stay organized. You will want to set up a schedule for posting, create content calendars, and track analytics. You should also use your platform to collaborate with team members and other stakeholders in order to maintain a cohesive presence across multiple platforms.
Social media management platforms are an invaluable tool for businesses. They can help you save time and money, stay organized, and create a cohesive presence across multiple platforms. If you are looking to maximize your social media presence, consider investing in a social media management platform toda