Content creation can seem daunting to a beginner, but don't be discouraged! With the right tools and guidance, you can become a content creation hero in no time. In this blog post, we will discuss the basics of content creation and provide tips and tricks to help you get started. So sit back, relax, and get ready to become a content creation hero!
Understanding the Basics of Content Creation.
Firstly, it's important to understand the basics of content creation, such as the types of content available and the types of platforms used to deliver them. Content creators are creative professionals who create content in the form of images, videos, audio, texts and other types of content for different purposes.
They use various content platforms such as websites, print media and social networks to publish and promote content. Content creators need to be aware of content guidelines in order to ensure that their content is of high quality and compliant with content regulations. Being a content creator can be a rewarding experience as it allows people to share their creative ideas with the world.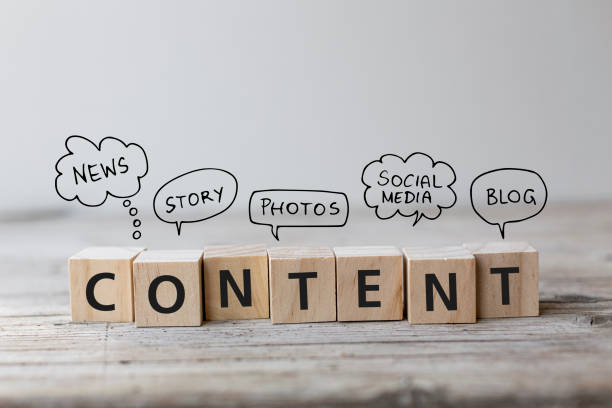 Additionally, it's critical to consider which topics you want to focus on and how they'll be presented in order to engage your audience In conclusion, content creation can be extremely rewarding; however, it's important to take the time to consider which topics you want to focus on and how you'll present them in order to engage your audience.
Focus on content that is meaningful to you and set yourself apart from the rest by finding your own voice – after all, content creation is all about standing out and connecting with your audience.
Planning Your Content.
Planning your content ahead of time is key to success as a content creator – it allows you to create a clear roadmap for what you'll be creating, and when it will be released. This organization of content will help you stay focused and productive when creating content. Having a content plan in place also minimizes the risk of content not being properly released, so there are no unexpected delays for your content.
It can be helpful to look ahead and plan out content accordingly, so you have an idea of what content you'll be creating at a certain time and can adjust your content plan accordingly.
Having a plan ensures that each piece of content is aligned with the overall goals of your content creation strategy, so that you can have the most impact. It can be overwhelming when you first start content creation, but having a strategy in place will keep you on track and make content creation easier in the long run.
From deciding what content to create to how often to post content, an effective content creator should make sure to plan ahead and establish goals for their content. Taking the time upfront to plan and create content with purpose will help content creators get the most out of their content creation experience.
By taking the time upfront to build out a schedule for your content releases, you can ensure that you're creating high-quality work that resonates with your audience on a consistent basis Similarly, content creators should take the time to build and execute a schedule that can help maintain a consistent flow of high-quality content.
This can ensure that you are providing your audience with engaging work on a regular basis. Scheduling in advance can be an invaluable asset for any content creator looking to make an impact.
Crafting Engaging Content.
Crafting engaging content starts with understanding the needs and interests of your audience. By getting a good grasp on who you are creating content for, you can craft content that resonates with them and encourages interaction. Knowing your content creators' target audience is essential to content success.
When you can identify what content resonates with them and understand their interests, you can create content that is tailored to their needs and sparks a strong connection. Content creators should strive to create content that speaks to their target audience in an authentic and engaging way to ensure the content is received well and encourages interaction.
It's also important to ensure that your content is visually appealing and easy to understand; using images, videos, infographics, and other visual elements can help to make your content more interesting and engaging.
Content creators have an array of content-rich tools at their disposal to create a unique piece of content that will grab their audience's attention and keep them engaged. Whether it's adding content to a website, creating content for social media, or creating content for campaigns, content creators need to use visuals that are designed to draw the viewer in and keep them hooked.
By ensuring that content is visually stimulating, content creator can maximize their reach and potentially increase engagement with their content.
Lastly, it's important to be consistent with the quality of your content – if you provide consistently high-quality content, it will reflect well on you as a content creator and may lead to more engagement in the long run! Also, content creation is an ever-evolving process – it's important to stay up-to-date on content trends and keep honing your craft in order to create content that resonates with your audience.
Quality content is key to maintaining an engaged fanbase and establishing yourself as a content creator. Ultimately, if you provide consistently high-quality content, it will reflect well on you and may lead to more engagement in the long run.
Enhancing Your Content with Graphics and Visuals.
Enhancing your content with graphics and visuals can help you attract more readers and make a lasting impression on them. You can use visuals to capture the attention of your audience and make it easier for them to understand the concept or message you're trying to convey.
As a content creator, the use of visuals can be incredibly beneficial in boosting engagement. Utilizing visuals, such as charts, infographics, or even videos and GIFs, is a great way to add an extra layer to your content and make it more interesting for readers. Visuals are also useful for breaking up lengthy pieces of text, making your content easier to digest and more visually appealing.
So as a content creator, don't underestimate the power of visuals to help you create engaging and memorable content.
Visuals, such as infographics, charts and other types of images, can help break up text-heavy content and make it more interesting and engaging. Additionally, they provide an easily-digestible way for readers to comprehend complicated ideas or topics in a short period of time. As content creators, it is important to add visuals to content whenever possible as they allow readers to easily understand content in an engaging way.
While visuals may add a more creative element to content, content creators should also consider adding links, sources and diagrams to content in order to provide readers with authoritative content that is reliable. By keeping content interesting and informative, content creators can deliver content that readers will enjoy and will be sure to come back for more.
Lastly, graphics can also be used to give your content more personality and flair, which helps it stand out from competitors' content. Graphics allow you to add color and texture to your work which helps boost its overall appeal Thereafter, content creation can be much more than just writing.
Graphics can be used to give content a unique personality and flair, adding color and texture which will help it stand out from content created by competitors. With the right combination of content and graphics, you will be able to make content that truly catches people's attention and captures their interest.
Utilizing Digital Marketing Strategies to Promote Your Content.
As a content creator, it's important to consider digital marketing strategies to help promote your work. This includes optimizing your content for search engines, utilizing social media to reach a wider audience, and creating email campaigns targeting specific audiences. These strategies can help to generate increased engagement with content and ensure it reaches the right people.
Having a content marketing plan in place can ensure content is regularly generated and shared across multiple platforms, helping to build a loyal audience and generate leads for your business. Engaging with content creators and influencers who align with your brand values can also be an effective way to share content and further promote your work.
similar posts:
How to make money with AI: 5 powerful ways
VR and AR: A comprehensive guide on guide on Virtual Reality (VR) and Augmented Reality
Optimizing your content for search engines involves carefully choosing the tags and titles associated with each post in order to make it easier for those searching for such topics online to find your work. Utilizing social media platforms such as Instagram and Facebook can help get the word out about your content, while creating an email list that allows you to target specific audiences can help increase engagement with potential customers.
As content creators, it is important to remember that SEO optimization is key for content visibility, so giving yourself the best opportunity to be seen will result in more content engagement and a larger customer base. You're creating content for a purpose and it should be properly recognized by potential customers – optimizing content can help make sure your content is seen and appreciated!
It's also important to take advantage of paid advertising options if you have the budget for it – this will allow you to reach even more potential customers and further increase engagement with your content. If done correctly, these digital marketing strategies can be incredibly effective in boosting the visibility of your work and helping you achieve success as a content creator!
Thus, when you start a career as a content creator, it's important to take advantage of paid advertising options and digital marketing strategies to further increase engagement with your content. If done correctly, these strategies can help you reach more potential customers and achieve success in your field. Best of luck in your content creating journey!
Continually Improve Your Skills as a Content Creator.
One of the best ways to continually improve your skills as a content creator is to practice and refine your craft. Make sure to find time each day to work on your content, whether that's writing articles or creating videos, as this will help you hone and perfect your skills over time. Dedicating a few hours each week to practice and refine your skills as a content creator is essential and can be immensely rewarding. You can also take advantage of online courses, tutorials, webinars, or other resources available online to help you learn new content creation techniques and strategies. Additionally, don't be afraid to experiment with different tools and platforms to see what works best for you. By constantly pushing yourself out of your comfort zone and trying new things, you'll become a better content creator in no time.
Additionally, it's also beneficial to take part in activities or classes that can help you learn new techniques and strategies for improving your content creation. You can attend workshops or even take online courses on the subject in order to stay ahead of the curve. Doing so can help you become a more effective and successful content creator, as you'll have an up-to-date understanding of the latest trends and strategies. It may also be useful to join online communities or forums for content creators in order to learn from more experienced professionals and collaborate with like-minded individuals. Taking the time to invest in these resources is well worth it if you want to maintain your competitive edge as a content creator.
Finally, networking with other content creators can be incredibly helpful too. Not only can they provide valuable insight into what works and what doesn't in the industry, but they can also be great resources for getting feedback on your own work. Connecting with others who share your passions will also help keep you motivated and inspired! Thereafter, content creators should make sure to build a strong network of peers in the content creation industry.
Having the support of others in similar circumstances will help you to stay motivated and inspired, as well as gain valuable insight into what content works and what content does not. So don't be afraid to reach out and connect with other content creators—it can be a great way to push your creative boundaries!
Conclusion
So, to all the new and aspiring content creators out there, don't be intimidated. With a little practice and the right tools, anyone can become a content creation hero. Hopefully, the information provided in this blog post will help you get started on your journey to becoming a content creation hero!
Other Related post:
The Power of Engagement: How to Reach Out to Your Customers Through Social Media